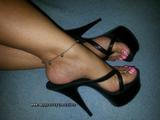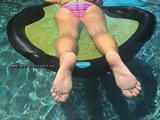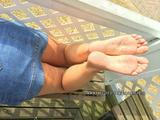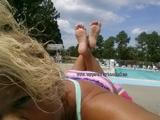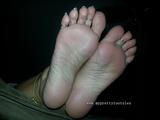 Hello my luvs, I am so glad you have come to visit my Pretty Tootsies! I have gone from a small town Virginia girl who has always loved taking care of my feet to opening my own website!

How it all began...
I was approached on IG after posting a couple pictures of my pedicure to start my own foot page, i didn't take him serious and laughed it off for a few months. My friend then came to me and asked if i would let him start a foot page for me, i said sure and he said if you get 500 followers you can take over....well let's just say i took over two weeks later and have been loving it more and more.

My feet...
I have alwasy taken care of my feet, pedicures every two weeks and keep them as soft as physically possible!! The alwasy smell delicious and good enough to eat lol. I love my feet literally! My high arches, long toes and soft soles are always getting complimented.

Bonefide shoe fetish...
Yes there is no denying it, i love heels the most, just the way my legs look so sexy! Wedges have grown on me and my flip flops are a must on a daily basis. I have an Amazon Wish list with all sorts of shoes for you to spoil me with!

Being a tease has become a big thing for me, i LOVE to catch anyone (guys & girls) looking at my feet...I just smile and tease a little more!!